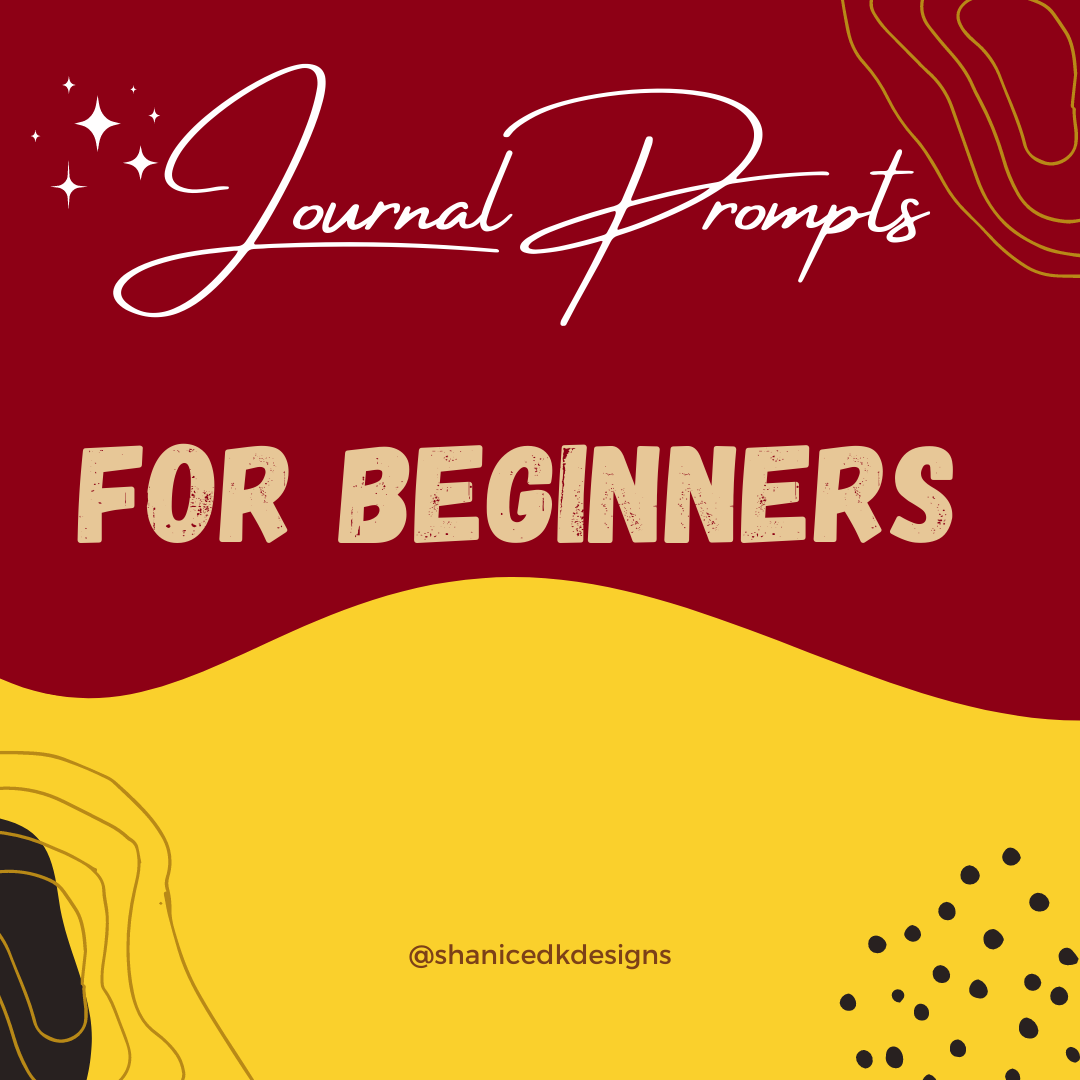 Journal Prompts are an excellent way to get started with journaling. With Journal Prompts, you can quickly clear your mind and process the emotions of the day.
In this post, we will share 5 journal prompts to help you get started with journaling. These prompts are super easy to use and will not cause you to do a deep dive.
5 Journal Prompts to Get Started with Journaling
Journal Prompt 1
Today I am grateful for…
I love this prompt because it will not only get you into journaling but will also boost your happiness. Expressing gratitude is one of the best self-care activities that you can practice.
Journal Prompt 2
Create a List of your favorite movies. Say why you like them.
This prompt is a light prompt that will get you excited about journaling. It can be really fun to review the movies that you enjoy and saying why you enjoy them will open your mind and add therapeutic benefits.
Journal Prompt 3
How do you feel?
When was the last time you checked in with yourself? This journal prompt will allow you to check-in with yourself.
Journal Prompt 4
What made you smile today?
I love this prompt! Sometimes we miss the joys of the day and this prompt allows us to take a minute to reflect on the great things that happen each day.
Journal Prompt 5
I love this about myself
We don't talk about ourselves enough. A lot of times, we think about what we love about others but not what we love about ourselves. This prompt allows you to take some time for yourself.
Where can you Journal?
There are many places where you can journal. Here are some quick options for you:
Journaling on sticky notes
Sticky notes are perfect for on-the-go journaling. You can jot down your thoughts then glue these sheets into a book. They will work great in scrapbooking as well. Here are my top pics for sticky notes:
Journaling in a Journal
Journals are great for keeping active records of not only your thoughts but also your feelings and habits. You can really have fun with journals and even keep them to reread.
Journaling on your mobile phone
There are many free journaling apps that allow you to enjoy on the go journaling.
---